Speaking
Master Presentation Skills
Nice to meet you. You are in the Fastest period of change in history. If you are interested in tech and sharing your knowledge- how to Augment your reach and impact. or doing an Acquisition or merger, begin the conversation to Scale your impact. Happy to connect about the mindset that leads Digital transformations, reducing stress and happier more productive teams.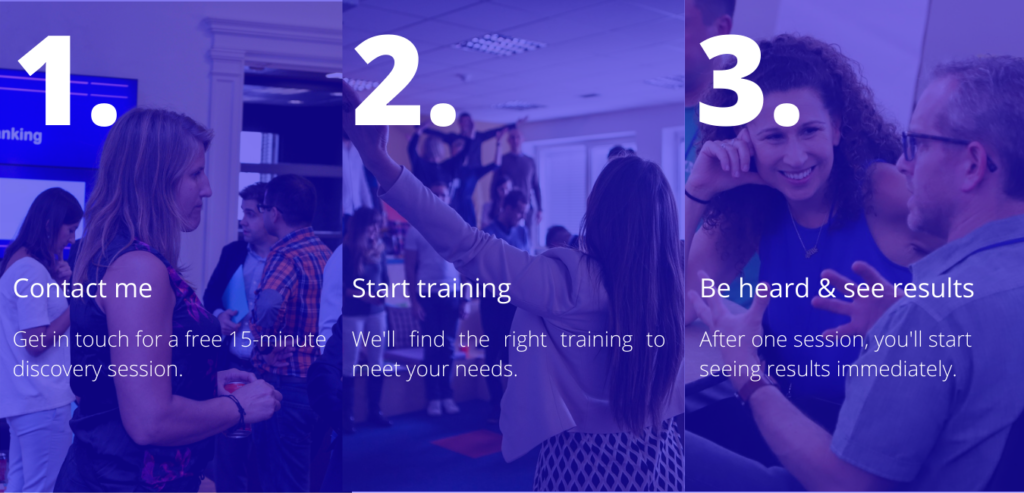 "It solution architect s/4hana erp at shell it International, motivational success coach and Public speaker at Shell toastmasters in the hague participated in a Fun & dynamic session on "Adaptability Intelligence." Energetic & engaging- jess got the full attention Of the entire audience from the moment she started. What I liked about jessica is her ability to Connect in seconds with her audience and make Them do whatever she tells them and- on the fly- Teach them a thing or two about improving Communication and relationships. It was really Fun, insightful and we will no doubt hear more About this remarkable lady in the future."
"Jessica held at my company one of the most Powerful communication trainings I've ever seen, It's like she was born for acting and teaching! With a mixture of physical, acting and improv Techniques, my team learnt a lot about how to Communicate in challenging situations and, by the End of the training, they were more aware about Their own body language. The level of energy in the room was so high and The feedback from my employees so good that I Can only recommend her services to any company."
"Jessica is hands-on one of the best trainers I Worked with. As I live and progress, I become more Cognizant of others' limitations and areas of Improvement. Jessica on the other hand is beyond Astonishing! Everyone has a purpose in life and Hers is to make you earn more, develop more, and Have a better resume! She is what artificial Intelligence dreams of emulating. She is Specialized in spotting your weaknesses and Cohesively and simply helping you get better than Someone who is a natural at these skills! One of The remarkable achievements that helped me Know of her initially was winning four European-wide speech contests in 2020! Do Yourself a favor and test my testimonial with her!"